The EFT Coach: Emotional Freedom Techniques™ for the Professional Coach
Imagine being able to dissolve your clients' fears and blast through their blocks to action, in minutes instead of hours or weeks…
Written by a qualified Life Coach and EFT Practitioner, The EFT Coach shows how using EFT can enhance many standard coaching tools such as peak experiences, visualisations, inquiries, metaphor work, structures and homework.
Now in its 4th Edition, The EFT Coach was the first ever manual for professional coaches and EFT practitioners. It carefully works through the ethics and principles of using EFT as a coaching tool, and then presents a comprehensive guide to the many ways of using EFT to assist the coaching process, including:
Validating client goals
Testing client values and resolving value conflicts
Clearing blocks to action
Removing limiting beliefs
Ditching unwanted habits
Reducing fear of change
The EFT Coach also contains ten specially developed variations of EFT, designed specifically to help with coaching situations, including:
The Doing and Being Pattern – A lot of coaching involves getting the client to focus on their way of being as much as the actions they are taking to achieve their goals, but these can often seem like separate or conflicting things. The Being and Doing Pattern brings both aspects together, helping to integrate the client's actions with their new way of being.
The Celebration Pattern – If you ever had a client who found it hard to enjoy their own achievement or to even really acknowledge it at all, this pattern can help connect clients with their own success.
The Yes/No Commitment Pattern – Successful commitment often involves releasing an old behaviour in order to commit to something new. The Yes/No commitment pattern addresses this problem directly, making it easier for your client to commit and stay committed.
The Both of Us Pattern – Clients often anticipate the reactions of others before they make life changes, perhaps making other people a reason not to change at all. The Both of Us pattern offers a way to release these blocks to change, while fully accepting the presence and needs of others involved.
The Non-Judgement Pattern – A key element of coaching is to avoid any judgement about what the client thinks or says. The Non-Judgement pattern allows EFT to be used in a way which makes no judgement about whether the issue being looked at is even a problem. It allows exploration of insights around goals, values and beliefs, without making any assumptions about the outcome.
The Universal Belief Antidote Pattern – This pattern offers a way of dealing with ANY belief that has been identified as being an obstacle to a goal, but without having to delve into the source of the belief itself. Its purpose is to help the client discover new possibilities for a solution despite the belief.
The Today-Is-A-New-Day Procedure – An easy-to-use, 10-minute "unsticking" exercise, suitable for clients with basic EFT knowledge. Ideal homework!
…
"The EFT Coach is a brilliant and marvelously presented manual for combining two of the most powerful and effective tools for change, transformation and success – coaching and EFT. It is clear, detailed, practical and truly inspirational."

Milena Galbraith, MA, LMHC, Aurora Holistic
…
Want to See a Full Table of Contents…?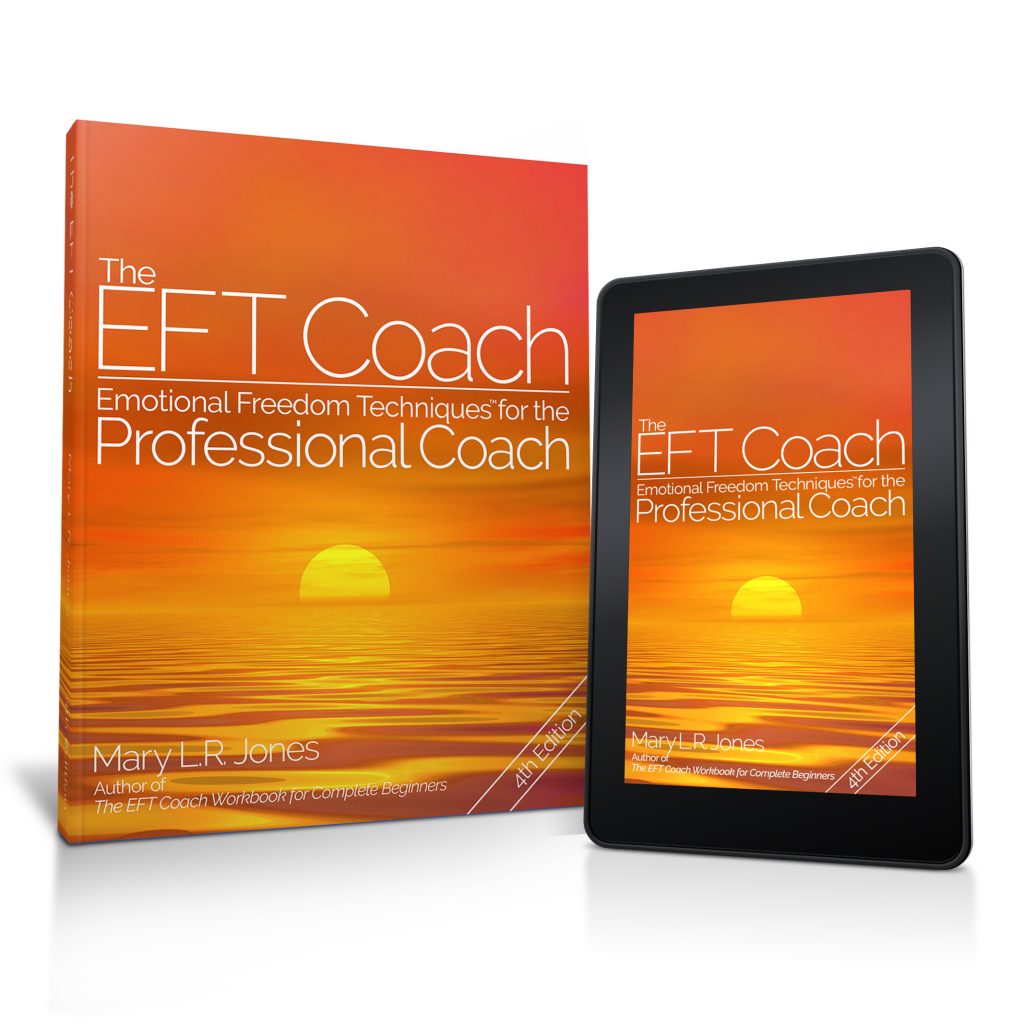 Click "Table of Contents" link above to view in browser. Or right click and "Save link as" to download. Also includes:
Introduction
Who This Book is For
Who This Book is Not For
Chapter Overview and How to Use This Book
Did you previously buy a PDF edition of The EFT Coach? Click this link!